The Causes of Cellulite in Men and the Difference Between Cellulite in Men and in Women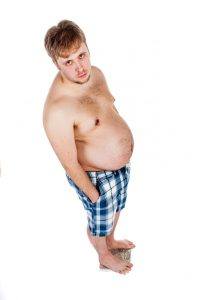 Most of the advice and tips on this website are for women, because women usually have problems with cellulite. Fortunately for men, because they have more testosterone than estrogen, they seldom have cellulite problems. Men also have thicker skin, so cellulite isn't as visible in men as in women. But, unfortunately some men also have cellulite.
Some men have cellulite because of undergoing estrogen therapy for prostate cancer. I wrote about some other causes of the cellulite in men in this article. Though some slim women also have cellulite, the cellulite in men occurs mostly in overweight men. Also, unlike in women who have cellulite mostly on thighs, legs and but, the men have mostly cellulite around their waistlines and in abdomen areas. The bodies of women with cellulite problem are usually pear shaped. The bodies of men with cellulite problem are usually apple shaped.
How to Get Rid of Cellulite in Men




Because the cellulite appears mostly in obese men, to get rid of the cellulite they need to lose some weight. Usually by losing weight men can automatically also get rid of cellulite. There are two best ways for men to get rid of cellulite:
1. Diet 
Dieting is very important to burn fat and kill the cellulite in men. I don't think that without healthy diet men can lose cellulite. To lose cellulite, it is necessary to avoid all kinds of junk food and limit the consumption of fat and sugar, mostly vegetables and fruit should be consumed. The same 6 cellulite fighting foods that work for women, work for men too. You can read about the foods here.
2. Exercise




The same as the diet, the exercise is necessary to get rid of the cellulite. It does not mean that you need to spend hours in the gym or buy some expensive exercise equipment. You can start with walking. Try to walk more. Instead of using an escalator or elevator, you can use the stairs.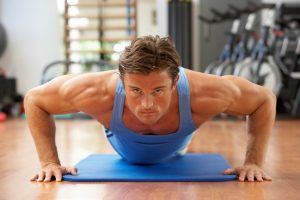 After you become stronger, you can start jogging and gradually increase the time you're jogging. Another great exercise is swimming. Cycling is also great. If you're looking for more exercises to kill the cellulite, you can use the same exercises that are recommended for women.
Summary




Generally, it is easier for men to get rid of cellulite, so they're luckier in this case. But still the cellulite won't go away on its own if you eat bad foods and aren't physically active enough. You really need to start eating healthy foods and you must exercise.
Click Here for more information about cellulite.