Leading a sedentary lifestyle characterized by poor dieting may lead to the buildup of toxins in your body. When you add stress to this equation, you are bound to end up with a well-crafted disaster recipe.
If you have recently noticed that your skin has become dimplier due to cellulite and that you no longer feel as active as you used to be, then it is high time that you considered undergoing a detox.
Elemis Cellutox, Cellulite and Body Cleansing Oil has been designed to assist in reenergizing your body, eliminating cellulite, and doing away with toxins present in your body.
Elemis Cellutox Cellulite and Body Cleansing Oil Review
What is so special about Elemis Cellutox, cellulite and body cleansing oil that makes it ideal for re-energizing the  body, detoxing, and improving the appearance of cellulite? The answer lies in the oil's ingredients.
Ingredients
1. Sea Buckthorn
The Russians have been using sea buckthorn for many years to help them treat a wide range of skin related issues, e.g., eczema, radiation burns, and sunburn.
This is a berry known to be native in certain European areas, and which is known to be great sources of vitamin E, vitamin A, vitamin C, and omega 3 fatty acids. All these vitamins are essential in helping combat skin aging signs, which makes them ideal for your skin.
This oil will, therefore, help you deal with wrinkles, and treat acne—two skin conditions that many people would rather live without.
2. Juniper Essential Oil
Many believe this oil to be very effective when it comes to removing toxins. It also does a very effective job of purifying your skin. All you need to do is apply a few drops and you will be left with a complexion that is clear and healthy.
Juniper also helps people dealing with a cellulite problem.
3. Sweet Almond and Sunflower Seed Oils
Sweet almond oil and sunflower seed oil are the two primary ingredients of Elemis Cellutox. The two oils are in charge of moisturizing and nourishing your skin. They also serve as carrier oils.
Sweet almond oil also happens to be very rich in antioxidants, which helps in protecting your skin from the harmful effects of U radiation. Additionally, it makes sure that your skin remains supple and hydrated at all times.
Sunflower seed oil, on the other hand, is a very good source of vitamins, e.g., E which makes sure that your skin does not showcase the aging signs. This oil which has been used in Elemis Cellutox oil is beneficial in the following ways:
It moisturizes the skin to ensure that it is always hydrated.
It shields your skin from harmful environmental components.
It contains anti-aging properties.
4. Sea Fennel
It is a powerful anti-aging component. Sea fennel, which is extracted from sea plants has been believed to assist in improving skin texture, boosting your body's production of collagen, evening out your skin tone, minimizing the appearance of lines, and in unclogging pores that could be blocked. It is additionally rich in:
Amino acid properties
Vitamins A, C, and E
Polyphenols
Sea minerals
5. Lemon Essential Oil
It contains powerful astringent properties as well as a very interesting scent. Lemon oil has vitamin C and citric acid that are vital in reducing the signs associated with premature aging. It also assists in protecting your body cells from the free radicals.
Elemis Cellutox, Cellulite, and Body Cleansing Oil Pros
Regular application will leave you with a skin surface that is soft, and well moisturized.
It helps you deal with the cellulite problem.
Assists in stimulating your skin, nourishing it, and eliminating any toxins that could be present.
Cons
You need to apply it daily to notice results.
How to Apply Elemis Cellutox
Elemis Cellutox, cleansing oil is very easy to apply to your skin. For the best results, you need to ensure that you only apply it after taking a shower or bath. This is when the skin surface is still moist.
To get the most out of its reenergizing properties, you should consider applying it early in the morning, or during evening hours, preferably before seven in the evening.
Final Thoughts
From disappearing cramps, smoothening your skin surface, to vanishing unwanted cellulite, Elemis Cellutox, Cellulite and Body Cleansing Oil has been seen to deliver what the manufacturers claim it can do. It is an oil that is being used by massage therapists around the globe as part of the detoxification programs.
Click Here to Buy ELEMIS Cellutox on Amazon.com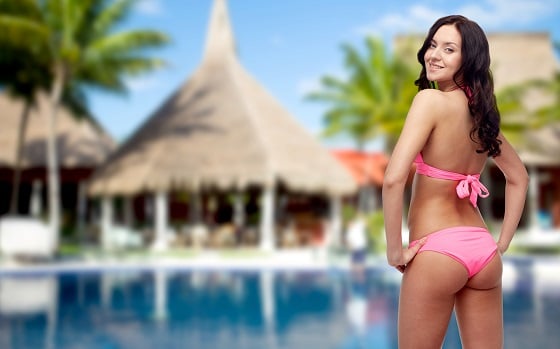 If your main purpose in buying this oil is to get rid of cellulite, you can't expect to achieve that with Elemis Cellutox only, nor with any other oil.
Anti-cellulite oils can reduce cellulite and even speed up the process of getting rid of cellulite, but it's very unlikely that you'll get rid of cellulite completely with an oil or cream.
To really get rid of cellulite for good you need to exercise and take some anti-cellulite supplements. There are special anti-cellulite exercises presented by Joey Atlas, that will kill your cellulite completely.
You might also find very helpful Cellinea cellulite pills, if you don't have time to exercise.
Click here to read about all the best anti-cellulite treatments