There are quite a few different cellulite pills on the market, but unfortunately not many of them work as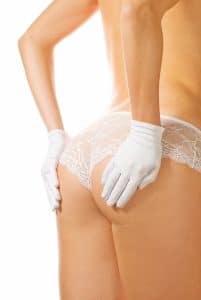 advertised, and many women have been disappointed with cellulite pills. Fortunately some pills work well. So, do Celluvite Plus pills work? Are they worth the money? Keep on reading to learn all that you need to know about the Celluvite Plus pills.
Celluvite Plus Pills Review: What You Should Expect
According to the seller of the pills, RHG trading GmbH, you can expect some visible effects after taking the pills for a few weeks.
After reading many reviews on Amazon.com and many other websites from women who used the pills, I have mixed feelings. Some women are very happy with the pills, and some are not. So, it's hard to say definitely if the pills work or not.
As I have written many times, there's no bullet proof method for reducing cellulite, maybe except the Naked Beauty Program, but it takes some work. So, I always recommend to attack cellulite on a few fronts. That's how I did it. The best methods are exercise and diet, but a few other methods can help a lot too. Among the pills I have been successful with Cellinea pills.
Also, when reading what women wrote about the Celluvite pills, it seems that women who were taking the pills only were the most disappointed. Some women who combined the pills with the Hot Cream, were pretty happy with the results.
So, when starting with the pills, do not expect quick results. You should also exercise and try some creams too if you want to speed up the process.
Let's look now more at the Celluvite Plus and see if they are worth the money.
Ingredients:
The capsules contain cellulose powder, capsule shell: hydroxypropyl methylcellulose, melon extract (superoxide dismutase), zinc citrate, copper sulphate. All the ingredients come from herbs, according to the seller, and are no ingredients or animal origins. They are also free from lactose and gluten.
How to use:
Take one capsule twice a day before the meals with plenty of water.
Price:
Celluvite Plus can be purchased from Amazon.com for $29.95, at the moment of writing.
Main Pros
The pills work for many women, especially when combined with exercise and anti-cellulite creams.
They are herbal, without any chemical substances
They are cheaper than other pills on the market
Main Cons
Some women have not noticed any positive results
It might take even 3 months till you see some significant results
Final Verdict
If you're looking for some inexpensive pills to help you fight cellulite, then Celluvite Plus might be good for you. But don't expect quick results, and you should also exercise, eat foods that fight cellulite and use some good cellulite creams.
If you can spend more on cellulite pills, then you should rather buy Cellinea pills, which are more expensive, but have really worked fast for many women.
If you take the Cellinea pills and do the Naked Beauty exercises, which I reviewed here, you can be certain that you'll get rid of cellulite fast, and stay cellulite free.
Click here for more info about the causes and ways to fight cellulite.