I have tried many cellulite creams and was happy only with a few of them. My favorite anti-cellulite creams have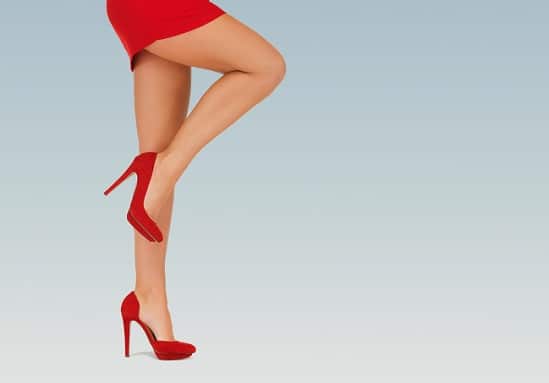 been for years Revitol. I was quite happy with a few other creams, but most of the creams I tried did not work at all.
To be honest, you can't expect too much from any anti-cellulite cream. They can only reduce cellulite slightly if all you do is apply the cream. The cause of cellulite is not in the skin, but in the muscles under the skin. It's explained very well by Joey Atlas here.
If you exercise and take anti-cellulite supplements, then applying the creams can speed up the process of getting rid of cellulite. So, keeping that in mind, let's take a look at the Clarins Body Lift Cellulite Control Cream.
Clarins Body Lift Cellulite Control Review
The cream can be bought from many suppliers, but I found that it can be bought easily on Amazon, where it's usually cheaper than from other places. The cream has over 100 reviews on Amazon, at the moment of writing and most of them are positive. The product has a 3.5-star rating, which means that most of the buyers have been happy with the product.
Does the Clarins Cream Work?
Clarins is a reputable company, and to be fair to them, they also recommend some exercise apart from just using their cream. If you're not ready to exercise at all, then you should not expect miracles from the cream, as I mentioned above.   
If you're ready to exercise, then you can reduce cellulite using the cream, as many women wrote about it on Amazon.
It is also important to massage the cream properly when applying it into the skin. You should massage it into your skin, using big sweeping movements at least seven times on each leg. You can also apply the cream into other areas with cellulite.
If you exercise and massage the cream as described, then you should see the cellulite reduction after 2 weeks. As with all the anti-cellulite creams, not all women have been happy with it. The cream has worked for the majority, but not for all women.
Although not all the women noticed visible cellulite reduction, most of the women noticed that their skin looked smoother and shinier after the cream application.
The Main Ingredients of Clarins Body Lift Cellulite Control Cream
• Water
• Alcohol
• Corylus avellana seed oil
• Glycerin
• Caffeine
• Coconut oil
• Lancea root extract
• Celosia cristata
• Helianthus sunflower seed oil
• Methylsilanol mannuronate
• Potassium sorbate
• Sodium benzoate
• Mentha Aquatica leaf extract
• Sorbic acid
• Silica
There are some other ingredients too, that are common in many creams and cosmetics. It must be said, that not all the ingredients are natural. There are some chemicals in the cream too, so if you are looking for the 100% natural anti-cellulite cream, this one is not for you.
Main Pros
• It's made by the very reputable Clarins company
• It has mostly positive reviews on Amazon
• It reduced cellulite for many women
• It makes the skin smooth and shiny
• The skin becomes firmer
• It can be easily bought at Amazon.com
• It smells very nice
Main Cons
• It does not work for everyone
• It takes some time to see cellulite reduced
• It requires massaging it into the skin
• No money back guarantee
• Not all the ingredients are natural
• It's not the cheapest cream
Final Verdict
To summarize, the Clarins Body Lift Cellulite Control Cream is a good cream, that has worked for many women. It can help you reduce cellulite, but you won't get rid of cellulite completely using it.
If you want to get rid of cellulite completely, then you need to do the anti-cellulite exercises I reviewed here and/or take the Cellinea Pills.
Click Here to Buy Clarins Body Lift Cellulite Control