What Is the Smoothshapes Cellulite Treatment?
The Smoothshapes Cellulite Treatment is a non-invasive treatment that combines a few different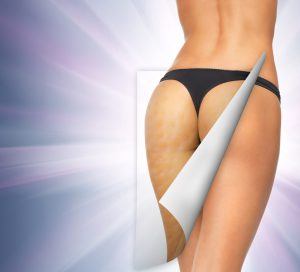 techniques, mainly laser and massage to smooth the dimples on the skin. It uses Photmology technology, which uses two different laser wavelengths to liquefy the fat in the fat cells, which is then moved out with the help of vacuum manipulation and mechanical massage, and is transported to the body's lymphatic system. Because of the above treatment the fat cells become smaller and have a more uniform shape, the collagen is rejuvenated and there's a better circulation throughout the targeted area. It results in smoother and tighter skin.
You can see how it works in the promotional video below:
Does Smoothshapes Cellulite Treatment Really Work?
If you watched the video above, you might think the Smoothshapes Cellulite Treatment is perfect and you might just start searching for the clinic to get the treatment. Unfortunately, if you read the reviews of many women who have done the treatment, and have posted their reviews on realself.com, you will find that the treatment is not perfect.
Although some women are happy with the results and with the reduction of the cellulite, it did not work for many women. Some women have not seen any positive results, for some the treatment was too painful and caused too many bruises (though it should not be painful at all) and one woman even complained that the treatment made her butt to lose the nice shape and lose her curves, instead of reducing the cellulite's appearance.
So, before you decide to get the Smoothshapes treatment, you should first do your research and think if there are no better and cheaper options.
The Pros and Cons of Smoothshapes Treatment
The Pros
The treatment is non-invasive and there's no recovery period, unlike when you use many other, even non-invasive treatments. The treatment is not painful for many women and even quite pleasant and relaxing for some.
One treatment only takes 15 – 20 minutes, so it isn't time consuming.
The Cons
You must go through many treatments. Usually it's recommended to have 2 treatments a week, through a 8 week period, to get some significant results. Because you require many treatments, it's quite expensive. It usually cost $2,000 – $4,000 for 8 treatments, but it can cost more if the targeted area is large.
It can be painful for some women and you might feel bruised.
Is There a Better Way to Get Rid of Cellulite Than Smoothshapes?
Although many women believe that they are simply predisposed to cellulite and that diet and exercise can't reduce it, I strongly disagree with that. The exercise for cellulite works, but not any exercise. If you only concentrate on exercises that target fat reduction, you won't get rid of cellulite completely. The cellulite is also caused by weak muscle fibers under the skin, not just by fat, so you need to do targeted exercises that will make those muscle fibers under the skin strong again. You can learn more about it, in the video presentation here.
Summary
For some women the Smoothshapes Cellulite Treatment work and they are happy with their cellulite reduction. For some women it does not work, and as with most of the cellulite treatments the cellulite reduction is only temporary and it can be expensive and not worth the money.
You must decide for yourself if it's the treatment for you, but you might also consider some more natural anti-cellulite treatments like Cellinea Cellulite Pills.