Somatoline Cosmetic products are becoming more and more popular nowadays, and Somatoline Cosmetic Anti Cellulite Cream is one of the most known Somatoline Cosmetic's products.
Discussions on the effectiveness of anti-cellulite creams aren't anything new. For many years, many women who have been affected by cellulite, including myself, have sought to find out the truth about anti-cellulite creams.
To be honest, anti-cellulite creams were my first choice of treatment and here's why; When I first realized I had cellulite, I was in a hurry to find affordable treatment. That's one of the main reasons I choose anti-cellulite creams before considering any other treatment. Other reasons include; the creams were readily available and they seemed to promise fast results.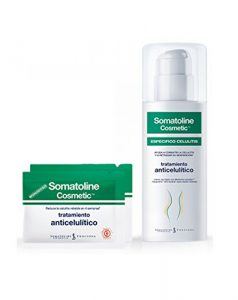 Like most women who choose to use anti-cellulite creams, I realized that most of these creams out there don't work as advertised. In my own opinion, over 90% of all anti-cellulite creams on sale today don't work as advertised i.e. they don't offer the fast and long-lasting results they promise.
Although I write about Somatoline below, if you really want to get rid of cellulite for good, you should also read about 5 Critical Keys to Kill Cellulite.
I have been lucky enough to come across and try a few anti-cellulite creams that have worked for me. Here's what I think of the Somatoline cosmetic anti-cellulite cream.
Somatoline Cosmetic Anti-cellulite Cream Review: What You Should Expect
Somatoline markets their anti-cellulite cream as a relatively fast solution i.e. offers significant results in just 4 weeks. To be totally honest, the cream really improves skin appearance in the suggested time-frame. This was a first for me as most creams I have used usually take longer to work or fail to work at all.
How It Works
According to Somatoline, the Somatoline cosmetic anti-cellulite cream works in three main ways;
Reduces the number/size of fat cells and cellulite  
Slows down fat storage
Decongests skin tissue containing excess fluid
Who Should Use the Cream?
The cream is for every woman who exhibits signs of cellulite as well as women who want an anti-cellulite cream that offers fast results against stubborn signs of cellulite.
Ordering
The cream comes in 150 ml pump plastic bottles. A bottle will last for a month. This may however vary according to factors such; your body size as well as size of affected area. You order it from Amazon.com for $51.59 with free shipping.
Ingredients
The draining action cream contains OsmoDrainActive-complex as the main ingredient (a mixture of active cosmetic ingredients containing Physalis angulata extract and 10% sea salt which help to placate the tissue alterations caused by cellulite).
The intensive action cream contains PhytoCellActive-complex with 5% caffeine. The complex promotes lipolysis (breakdown of fats). The cream also contains Quinoa extract which stops adipocytes differentiation.
Summary: Main Pros and Cons
Main pros
One of the most important things about the Somatoline cosmetic anti cellulite cream is its effectiveness. The cream worked for me as advertised. I also loved the creams scent and non-greasy texture which makes application easy and enjoyable. The cream absorbs fast making it great for busy women like me and you of course. I also love the fact that the cream is made of natural ingredients which reduce side effects risks. I didn't experience any harmful side effects.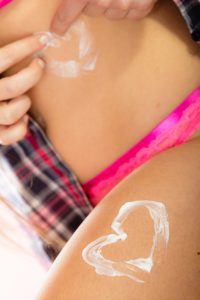 Main cons
There have been some reports about the cream causing a warm and/or tingling sensation which may be unpleasant to some users. I personally didn't mind the cream at all. Some people have also stated that a bottle isn't enough for 4 weeks. The cream lasted an entire month for me but it can run out faster depending on factors mentioned above i.e. your body size and area of application.
Verdict
Although the Somatoline cream may come with a few setbacks as mentioned above, it's definitely recommendable to any woman looking for an effective anti-cellulite cream that has been tested and proven to work safely. You should however consider using the cream alongside a good diet and exercise regimen like I did. Anti-cellulite creams aren't supposed to be individual solutions for getting rid of cellulite. They should be used alongside exercise and a good diet for faster and better results.
You can buy Somatoline on Amazon.com
More info about Somatoline products here.